Conservatoire André Messager
One of my biggest and creatively, most demanding projects…. When presented with the plans in November 2008, I found it particularly difficult to visualise the end result. The largest piece of artwork is the giant sticker for the 17m glass front of the building… Designed with calligrapher Christel Llop, it is the key to the projects graphic language.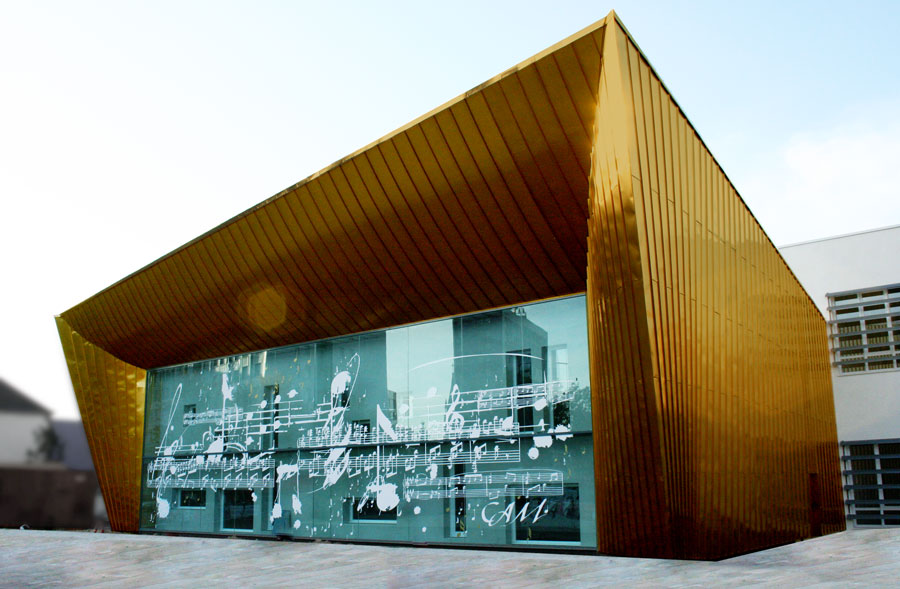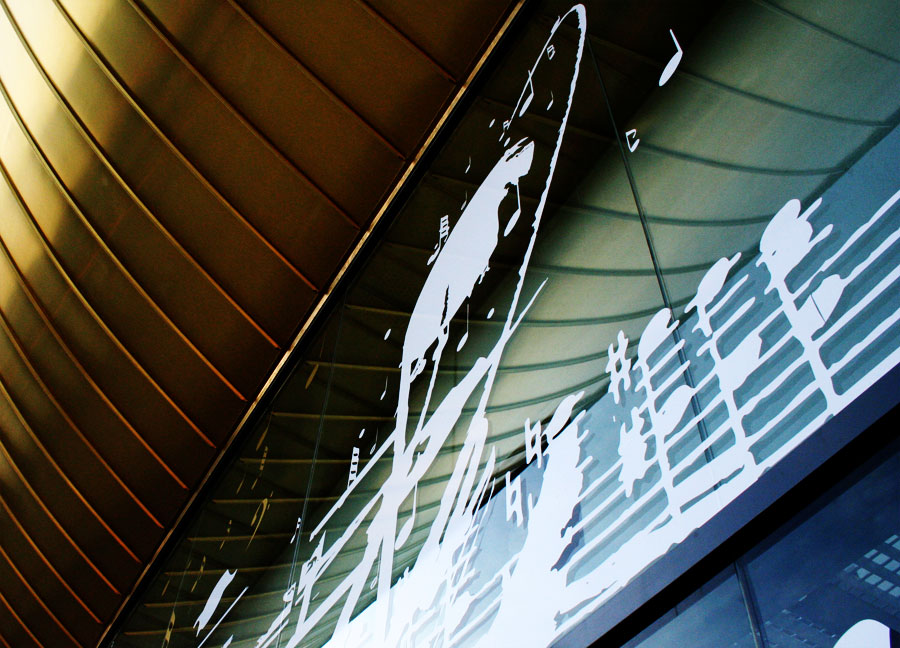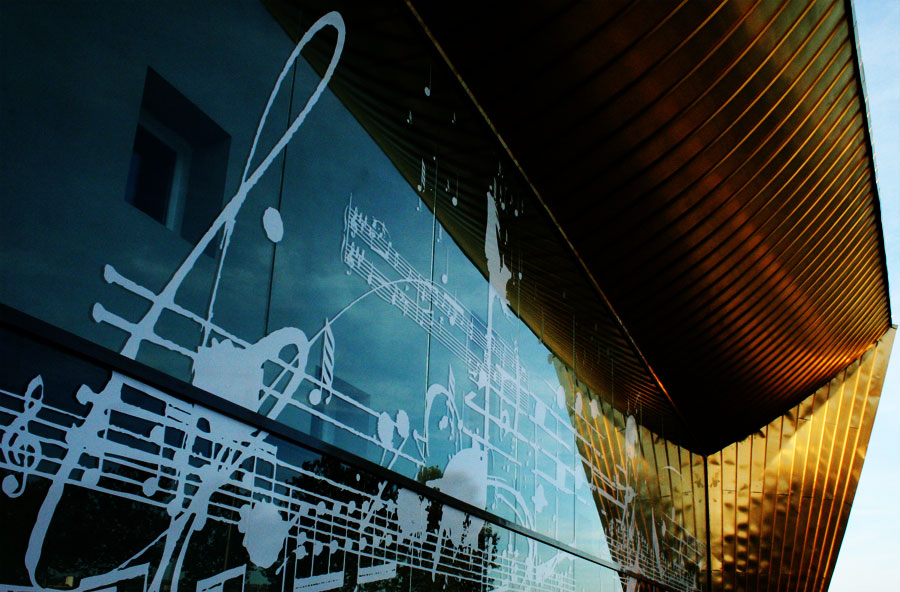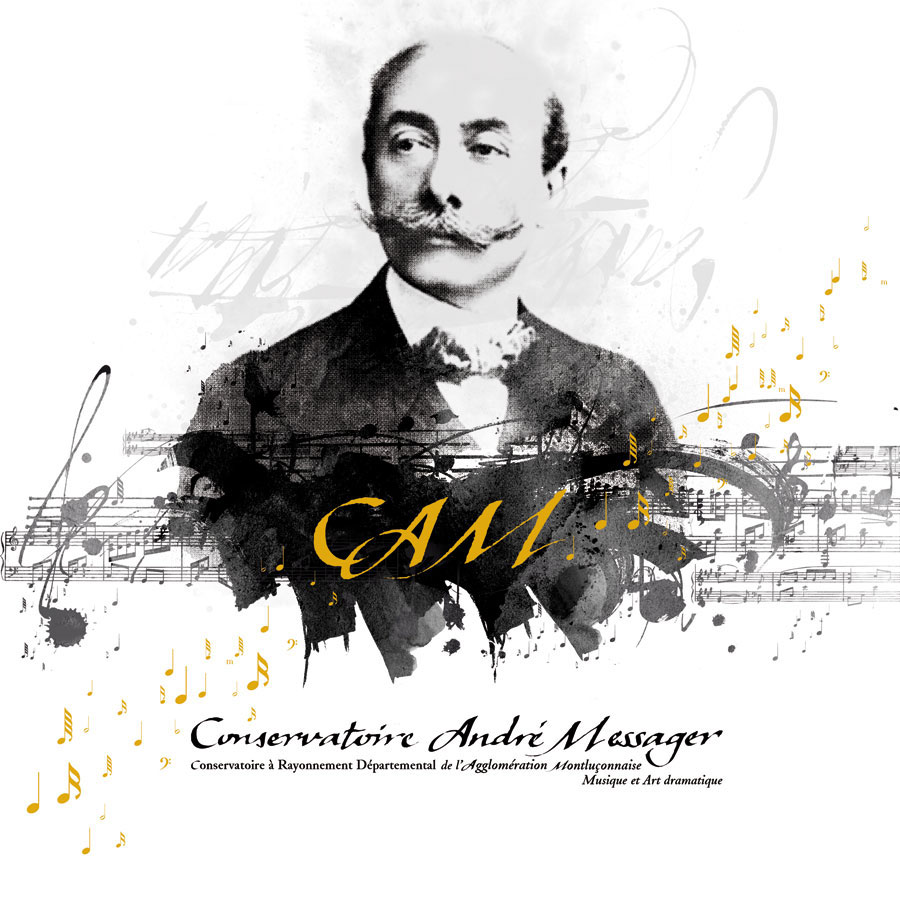 The image of "André Messager" was reproduced on this punched gold metal entrance display.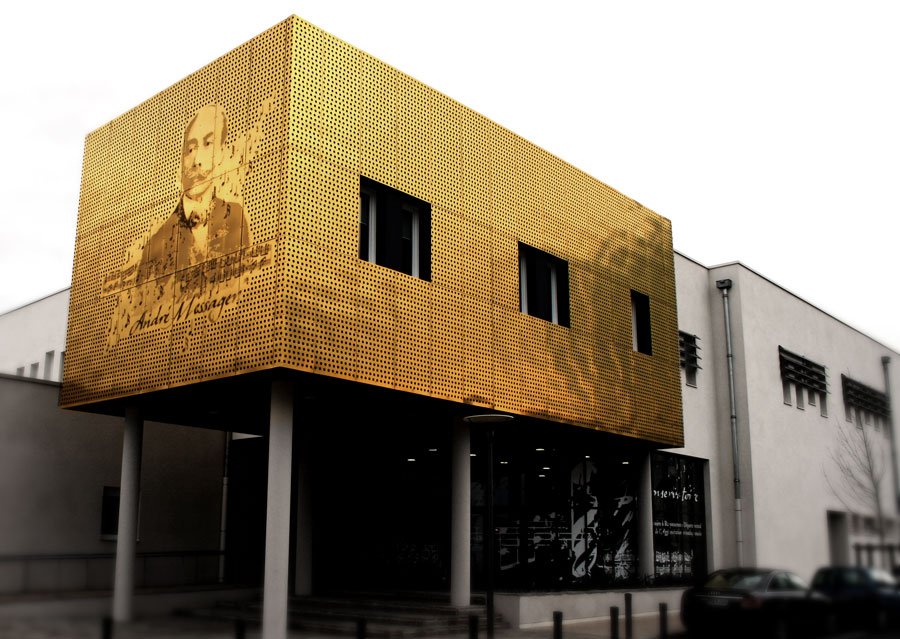 The remaining signage, from the 35 room plaques (featuring famous musicians) to the large building plan, was then created using the graphic language.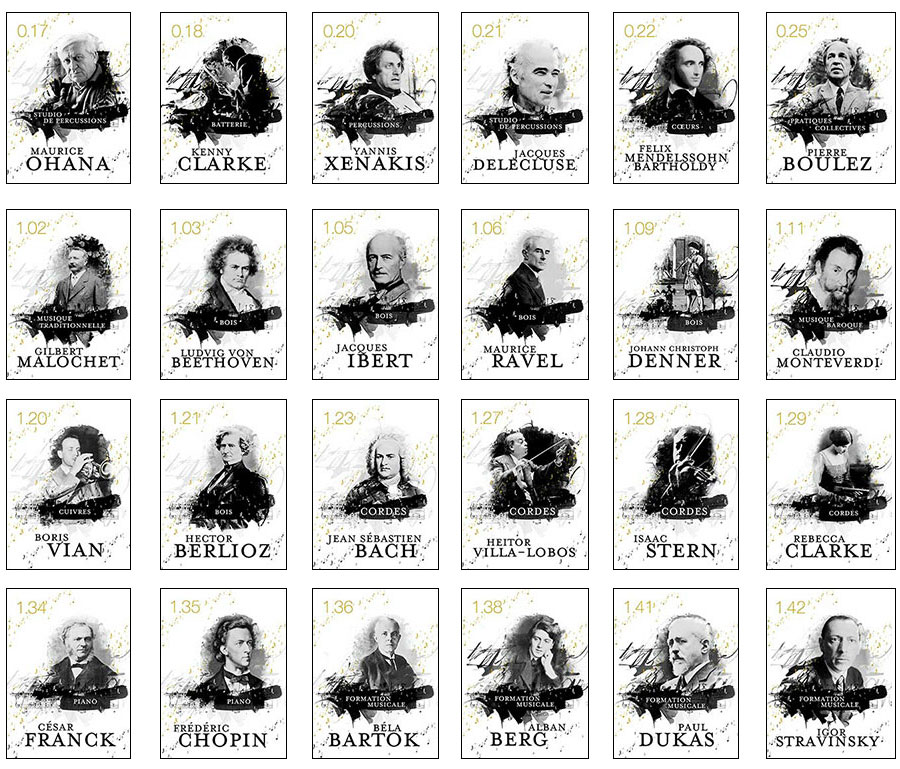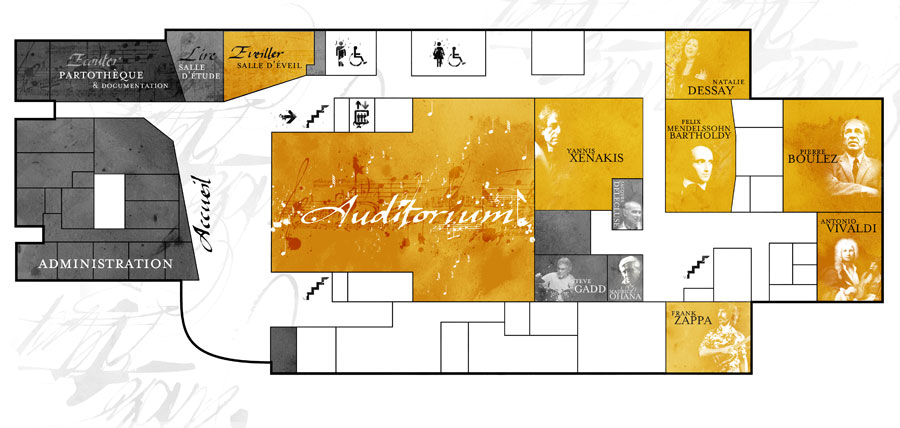 The colours, fonts, shapes and textures of the graphic language have also been used on other communication tools such as brochures, posters, invitations...