Some other projects from 2006
posted on january 22th at 2.28 pm from home, listening to Elbow Asleep in the back
It is 2.30 am and I can not sleep... so I was thinking of all the projects I have done... OK, i was also thinking of doing a new version of this web site, but it is too much for one night...

So, I want to present you this poster, and his history... It is another never ending project... This one was for a competition, for an exposition of a painter who did oceanic and biologic paintings... he was in a boat and did paintings of the expedition... and amazing project, totally in my skills...

Added to that, I found on the web high resolution pictures of the guy, and I can vectorize his own signing from one of his paintings... So, I did this :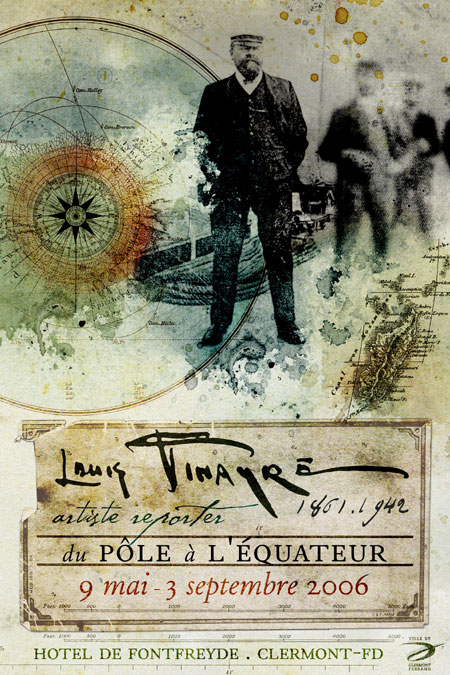 Well, I did not win... I work about a week on it... but I did not get it because... "it was too beautifull, and the people who visits the exposition may be desepointed"... can you believe that!!! I can't, it was a year ago, and I still can not believe it...

What is the aim of a poster??? Makes people want to see the exposition... and it was like "no, if people like it, they will come"...

Since this fail, I am really fed up of competition... In which other job you work for nothing...


Well, enough for tonight... Want also to show these, these ones have been accepted by the client... it is for a shop of ancient oriental carpets in Paris... these are the ad and front and back of a flyer... good night !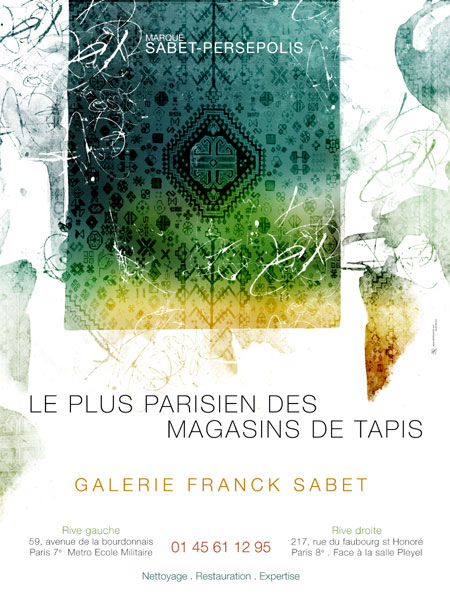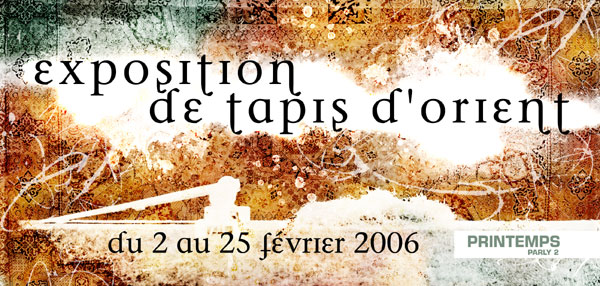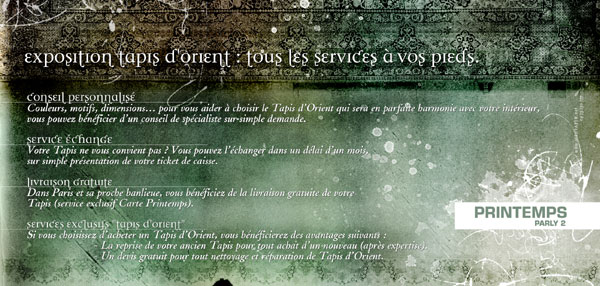 I build a machine
posted on january 10th at 9.56 pm from home, listening to Radiohead acoutic live
This project was done in november... I do not show it before because it was for a competition and... I did not get it ! It was for a music festival... instead of doing a simple poster, I build a machine... I do this with old clocks parts and other old stuff I have found... The middle part is a metal box, I build an electric sytem to light in, with clear paper in front of it... I also put some little lights in the corners...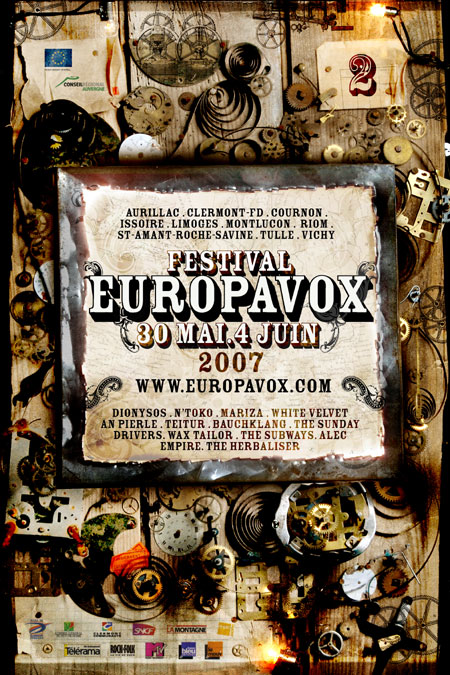 It takes me around 3 days to buld it, then I did photographies of it with a friend of me, and there is around 2 days of work to let it look like this... by "days" I means 8 hours of work!

Here come 2 images of the "process" ... the first is the images with colors and light modifications, second is the original image of the machine, without any correction... You can notice that the box is more little, I put it bigger on photoshop...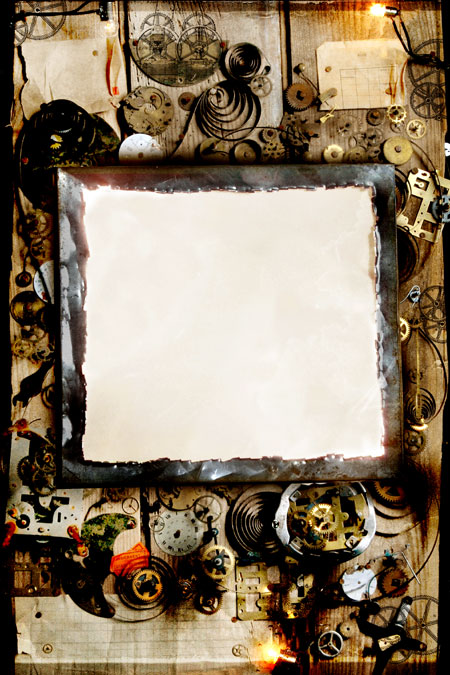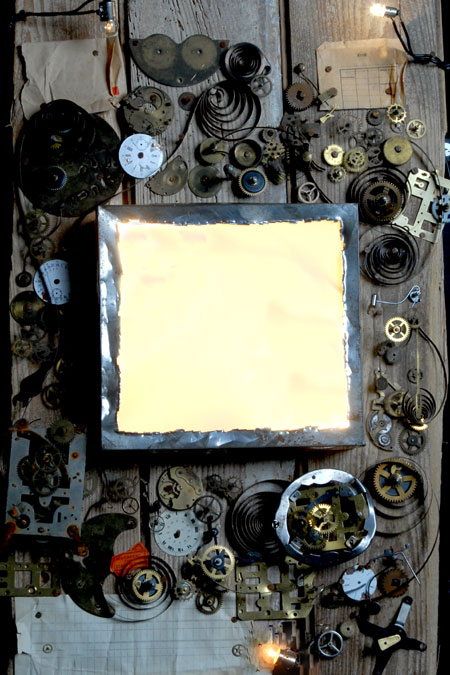 Also, seeing the image is taken in front, you do not see this is a real machine !! Here come some pictures of details...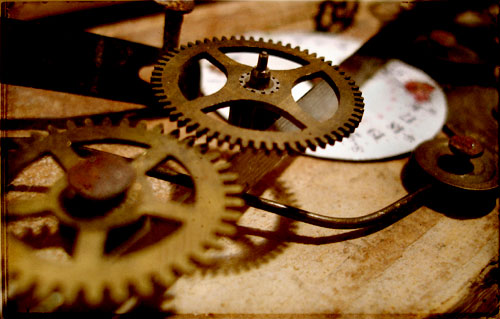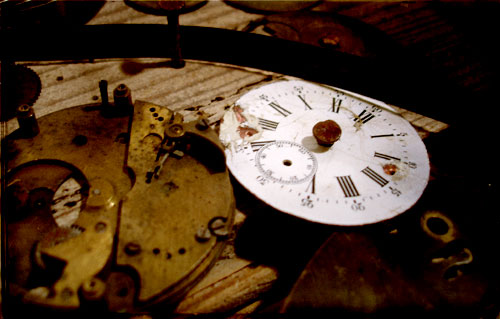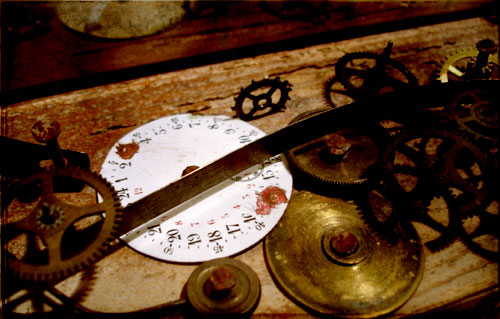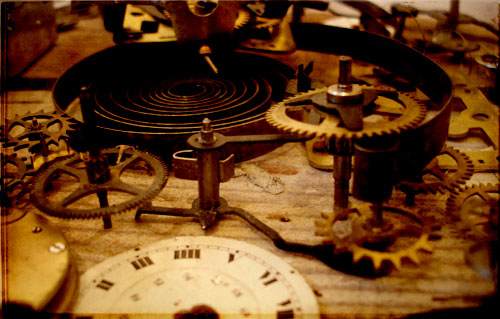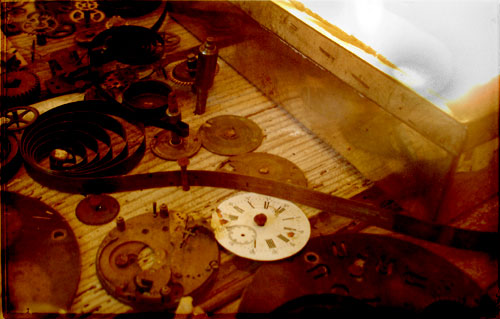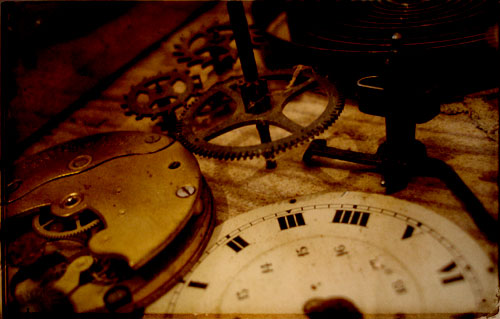 Also, the client ask to present a poster, but also other elements as 4 CD compliation...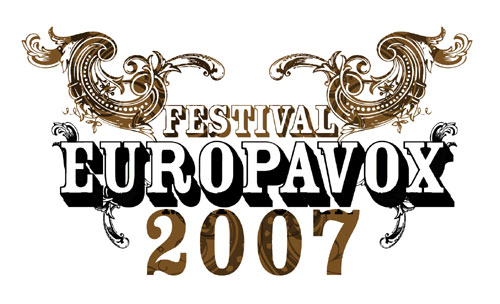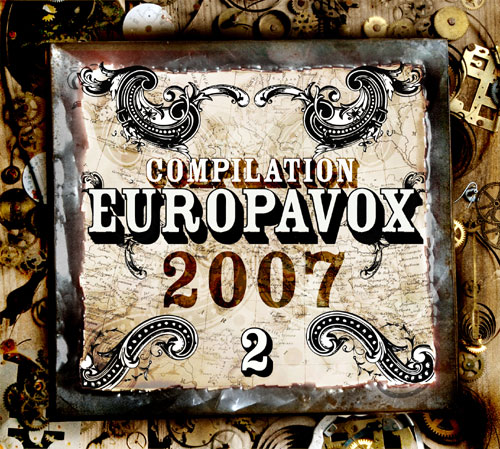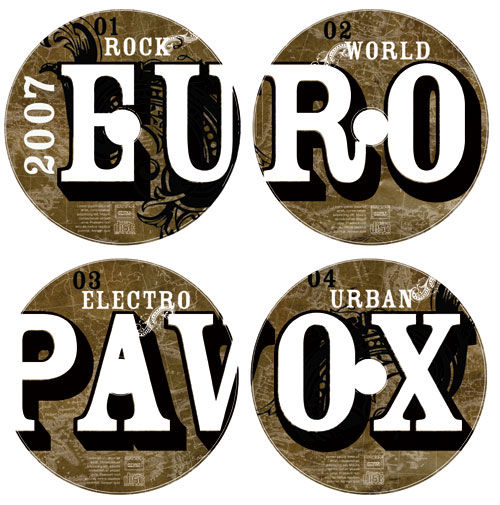 I am really please with the result, and sad they choose something else... I know who get it, and he is really talented, so... whatever, if you like this poster and elements, and want them for your own project, they are for sale ! Contact me at fabien(a)imoments.org